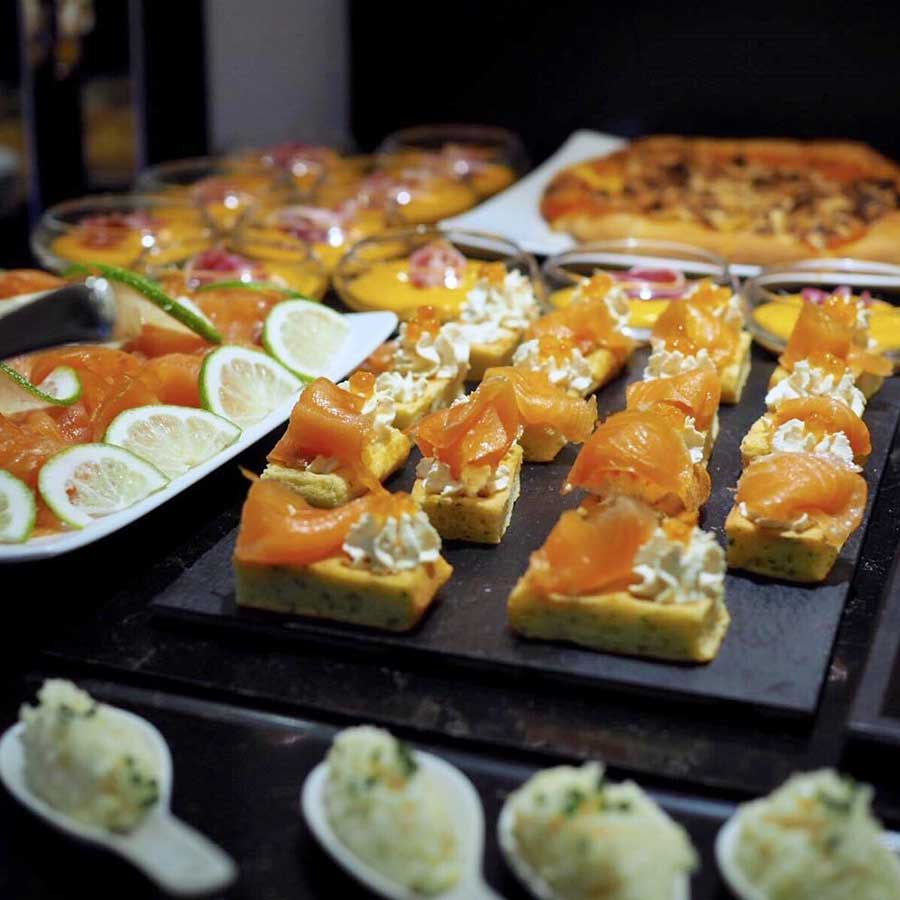 Features all of the things needed for a successful brunch – cold and hot drinks, unlimited pastries, cereal, pancakes, and so forth. To delight you with other flavours the buffet also offers hot dishes, crudités (uncooked vegetables), savoury tarts, hams, assortment of cheeses and also a buffet of desserts.
Brunch is served every Sundays from 11.30 am to 3 pm, for 39 €.
For more pleasure, you can book our "Brunch Zen", with a SPA access, for 85 €.