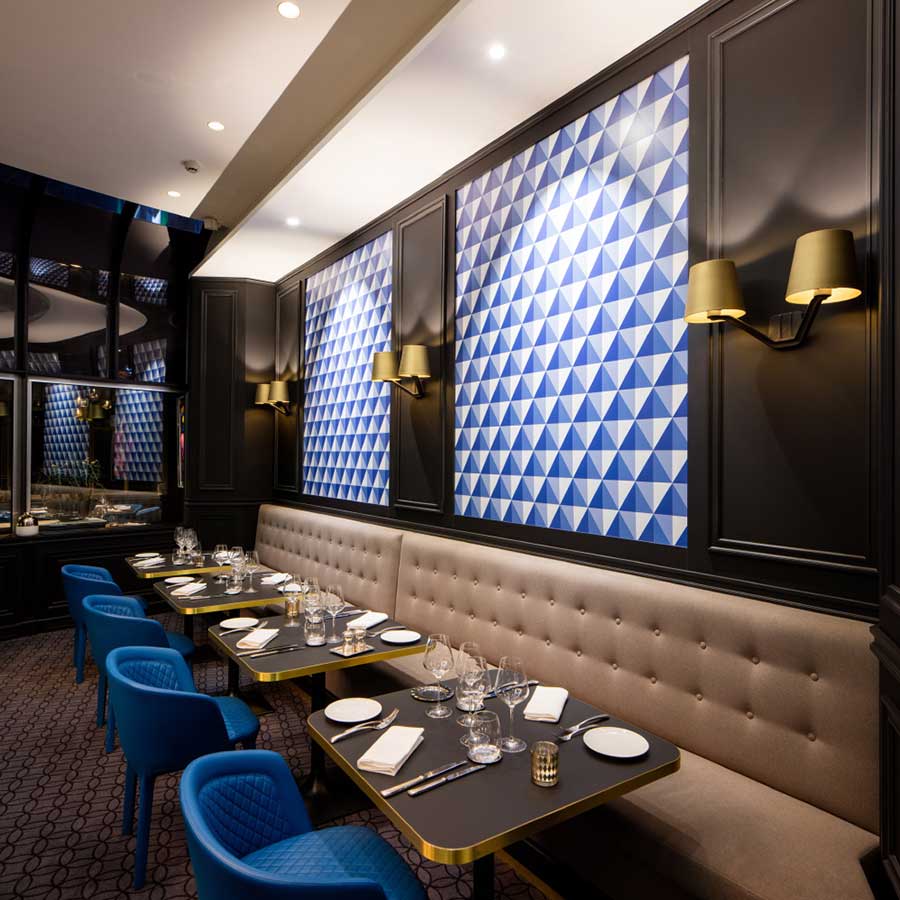 The restaurant Les Jardins by La Cloche, located in the centre of Dijon opposite the Darcy Garden, is a part of the Grand Hôtel la Cloche. Internationally renowned for decades, as an emblematic institution in the heart of Dijon.
With a relaxed, contemporary atmosphere, Restaurant Les Jardins by La Cloche and Le Bar by La Cloche welcome you in an environment of absolute wellbeing.
In this unique setting, our Chef Aurélien Mauny showcases the value of Burgundy, its artistic heritage and local products.
Having earned the official title "Maître Restaurateur" awarded by the French authorities, the Chef and her team offer fine dining.
This title recognizes the excellence of authentic cuisine as well as outstanding dining rooms and service quality.
The bistronomic menu evolves throughout the seasons in order to emphasize the value of Burgundy's lands.
It is comprised of a selection of the best products from Dijon's market, the surrounding region and prestigious French producers.
We invite you to take in this refined experience. Sit down in front of an incredible picture window overlooking the hotel garden and pond structure featuring an amazing sculpture by Orlinski.
HOURS
Les Jardins by La Cloche is one of the restaurants that are open on Sundays in Dijon:
Our team is ready to serve you every day from 12 p.m. to 2 p.m. and Sunday to Thursday 7 p.m. to 9:30 p.m. Fridays and Saturdays until 10 p.m.
OUR brunch
Come have brunch with us from 11:30 a.m. to 2 p.m. every Sunday.
Whether you're a group of friends or a family with children, come enjoy the urban pleasure of a gourmet Sunday brunch together!
THE CHEF'S RECIPES
Our Chef Aurélien Mauny shares some of his best recipes in his book "Saisons/Seasons", which can be purchased here: https://www.weezevent.com/vente-en-ligne-livre-recette-saisons-aurelien-mauny!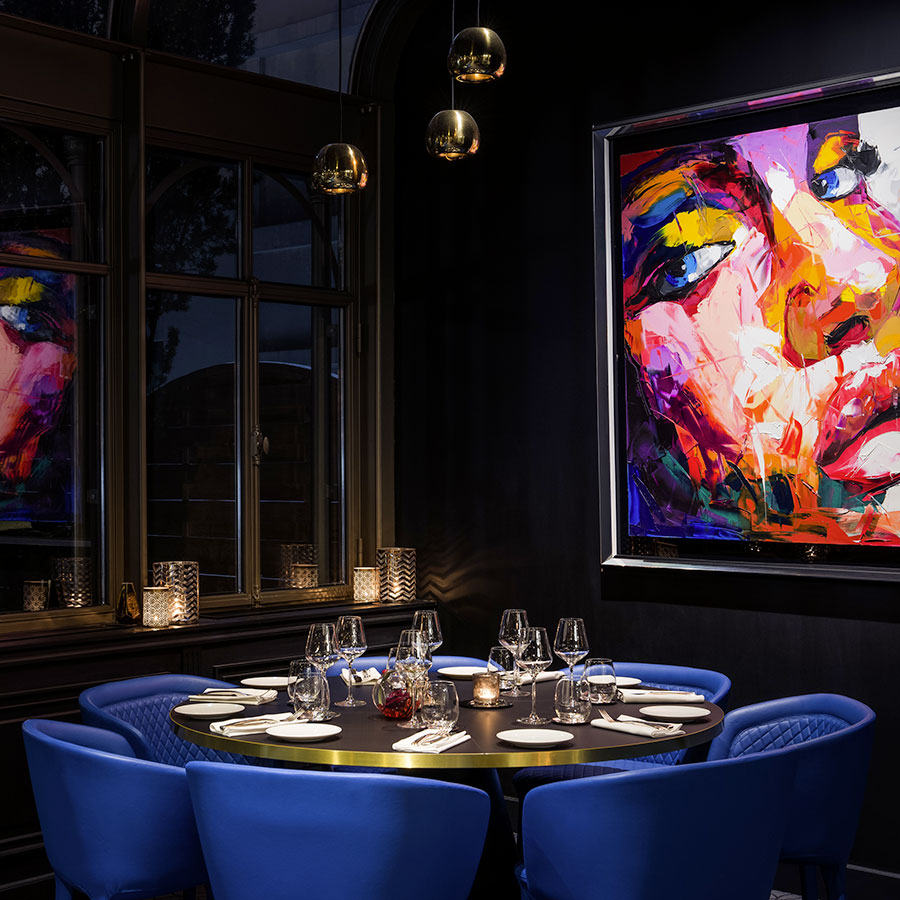 Aurélien Mauny : 

PERSONALITY IN THE KITCHEN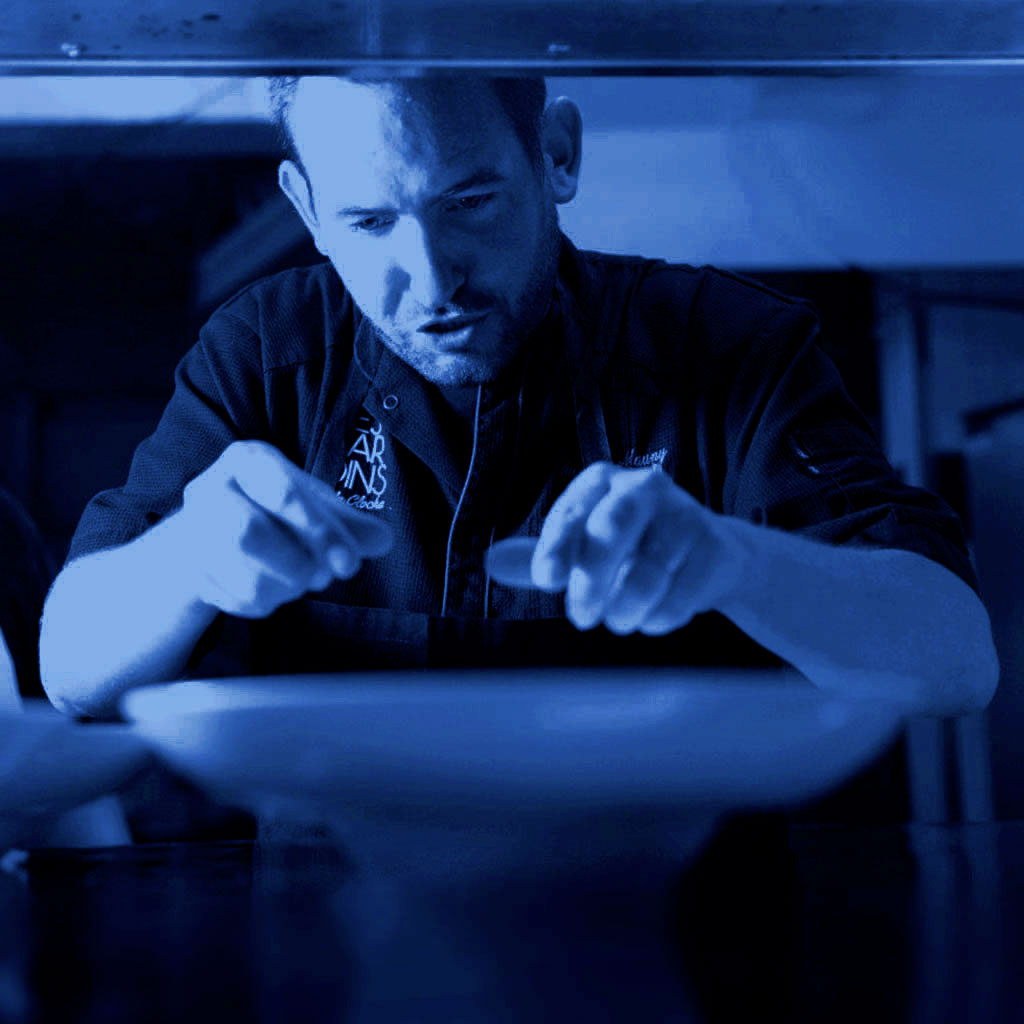 This is a food experience to be discovered in Dijon as it's a real reflection of Aurélien, who designs his creations based on tradition and innovation.
A major winemaking region in France, Burgundy is at the top of French culinary heritage.
Chef Aurélien expresses his culinary identity inspired by Burgundy's terroir.
His creativity comes to life through reworked regional dishes for the delight of all gastronomes. Originally, his work was guided by a predilection for fresh local products from his native Burgundy. His inventive, simple and modern cuisine naturally respects the change in the seasons.

Aurélien has forged his character and cooking know-how by working shoulder-to-shoulder with the great names in French gastronomy. He began his training in his hometown of Autun, at the Restaurant du Chalet Bleu. Among others, he later worked in the kitchens at Les Élysées du Vernet in Paris, at the luxurious contemporary brasserie 33 Cités in Lyon, at Abbaye de La Bussière in Côte-d'Or... Following this enriching culinary journey, Aurélien Mauny chose to join the restaurant at Grand Hôtel La Cloche in 2008.
He believes everything that goes into designing recipes and menus should be shared as a team effort. The sous-chef, the pastry chef and all the members of our team are united behind a single goal: to provide guests with an unforgettable culinary experience in this ideal setting.
A MYTHICAL PLACE IN DIJON
The Grand Hôtel La Cloche is a luxury venue not to be overlooked by anyone who appreciates the French art of living. As the only 5-star establishment in the city of the Dukes of Burgundy, it offers a warm and modern atmosphere in its restaurant.
The entire team is ready to welcome you in the heart of the historic city centre: 14 place Darcy, 21000 Dijon.
Opposite the city gate Porte Guillaume standing tall above rue de la Liberté, the restaurant offers an opening to the authentic heart of life in Dijon.
 
The restaurant menu invites you to discover this "Bistronomic" universe in an environment that is both refined and relaxed and in a warm setting where the keywords are sharing, elegance and excellence.
Are you looking for a restaurant with a terrace in Dijon?
When the lovely weather returns, take advantage of the hotel-restaurant terrace. In Dijon, Les Jardins by la Cloche is one of the restaurants where you can enjoy a special moment having a meal in the open air.
Just a few steps away lies the hustle and bustle of the centre of the city. But the restaurant's customers can enjoy their dishes on the terrace in complete peace of mind in the garden at La Cloche.